—ABOUT—
Designer's notes, reviews, news archives and all about Scruffie Marine.
Our current news items are displayed on the HOME page.
Click the links below to access archived items.
Scruffie Marine was founded when the first kit boat, the Scruffie 16, was developed in 1991. With boats in seven countries, the boatyard on Tamborine Mountain in South East Queensland, Australia has produced over 330 boats.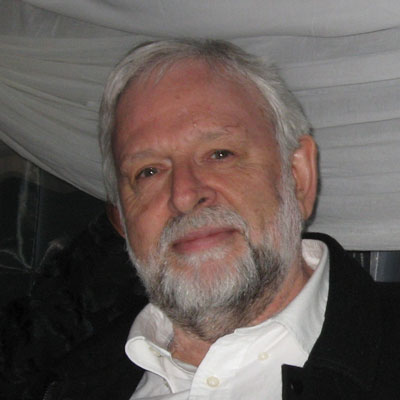 Designer, boatbuilder, innovator, writer, sailor, committed environmentalist Derek Ellard heads the Scruffie Marine team. Constantly looking ahead and the first to develop comprehensive kit boats for the Australian market, he designs fast, weatherly and much admired boats for the single-handed sailor, the family sailor, the commercial operator. Visit Derek's blog: A Boat on the Side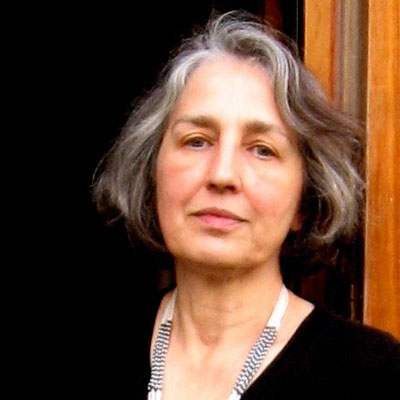 Annette Hollis joined Derek and also Scruffie Marine in 1995, running the office and producing promotional material. She has re-worked the logo, created vector drawings of Derek's beautiful yachts, designed and hand-coded the new website to more effectively showcase Scruffie Marine. Annette also enjoys outdoor projects such as planting native trees in their sub-tropical mountain home.
What do I need to build a kit boat?
To build the boat you will need a suitable space, perhaps a garage or carport, and basic handyman tools. The skills you need will depend on the boat - view each kit's details to find the level recommended.
What do I get in the kit?
The timber kits have been thoughtfully designed so that the amateur boatbuilder can achieve a result that previously only a professional builder would attempt. The comprehensive kits are not just a set of plans and pack of building materials – Scruffie Marine kits contain pre-cut ply and pre-shaped timber componentry to make the job as fast and enjoyable as possible. We've thought of everything, from custom made stainless steel fittings right down to gloves, mixing cups, screws and glues. All you will need to supply is paint/coatings and for campers and cabin versions, custom canvas to pram-hood or hatches. Each boat model has its own photographic and written instructions as well as detailed drawings.
What if I have a problem building the boat?
We are always available to discuss and advise on any aspect of the build and we encourage builder to ring or email with any questions, ideas or comments.
Can Scruffie Marine build my kit boat?
If you don't have time to build yourself we can build or part-build a brand new timber boat from our kit range to your specifications.
Classic Boat April 2010 Secret 20 Review by Steffan Meyric Hughes, photos by Ray Little
"and we are off again, touching five knots close on the wind which is blowing no more than a Force 2. We sail as far as Bradwell, swapping tacks with a modern 25-footer, and running neck-and-neck."
"This is clearly a boat that would be at or higher than hull speed most of the time."
Australian Yachting May-June 2009 Stornaway Sail Test by Barry Henson, editor
". . it can out-perform a Bermuda rig off-the-wind and that was a real eye opener."
"It's trailerable, shoal-draft, forgiving, easy to handle and it sails beautifully . . ."
Watercraft March-April 2009 Secret Review by Dick Phillips
"As soon as I took the tiller, I could feel how well balanced Secret is."
". . . it's a really neat way of allowing kit builders to produce a round bilged boat. I wish I had thought of it."
Anglia Afloat January-February 2009 Secret by Max Campbell
"Through all those tacks and gybes she'd never got caught in stays, never taken the bit between her teeth and got all nasty, never lost steerage and drifted down onto an obstacle, never touched anything, until the gentlest possible kiss against the jetty at the end."
"The wind had been measured at force five, gusting six . . ."
Small Craft Advisor July-August 2007 Stornaway Review
"One look at Scruffie Marine's Stornaway Weekender was all it took; it was love at first sight."
"Unusual on a boat this size, an outboard engine-well to starboard contributes considerably to her sleek, distinctly "yachty" look by keeping the stern clean and uncluttered."
Modern Boating January-February 2005 Scintilla Review by Barry Tranter, editor
"But what can be labeled the basic craft – the concept – is immensely likeable. What could be seen as an exercise in nostalgia works on a practical level, as well as the aesthetic."
Click the links below to view Derek's design notes.
Our kits flat pack and are routinely shipped around Australia. We also deliver kits to most overseas destinations.
Delivery for kits is free to Brisbane and the Gold Coast, for delivery elsewhere in Australia or overseas we will give you a price.
Delivery of completed boats can also be arranged via specialist boat transport carriers.